Magic the Gathering: Store Championship - Modern Event | Saturday, July 9th
We're running our Store Championship for the year on July 9th!

Price: $20 entry


These one-day-only events give players an opportunity to prove their mettle and earn commemorative promos.
Store Championships will be run with Swiss rounds cutting to a top eight. 

Prizing
Store Championship uses Swiss rounds cutting to a top 8, and you'll have the opportunity to compete for these 3 promos!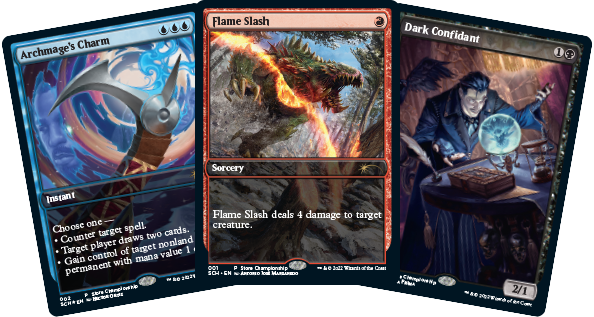 The Participation Promo Flame Slash, the Top 8 Promo Archmage's Charm, and the First Place Promo Dark Confidant.