Magic the Gathering: Double Masters 2022 - Draft Event | One Time Only Draft!
Double Masters 2022 is almost here!!

We're running a One Time Only draft using Double Masters 2022 draft boosters! This is one time only due to the large price point of Double Masters boosters, so take the opportunity while you can!

Price: $65 entry

What does that get you?
When you enter you'll receive 3x Double Masters 2022 Draft Boosters to draft with.

Prizing
Players will receive one copy of each promo per entry while supplies last: Bring to Light and Weathered Wayfarer.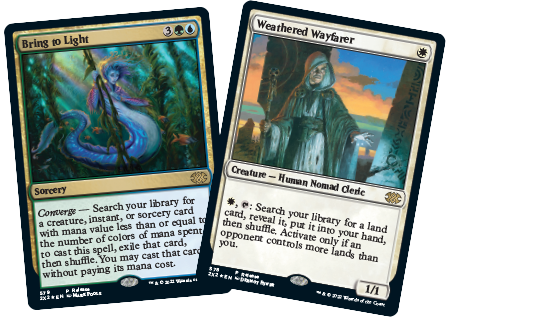 Due to the high price point of Double Masters we've reduced the price as much as we can on entry. To achieve the low entry price point there will be no additional Double Masters boosters in the prize pool. The top 3 players after swiss will receive a small range of free promo packs.
3 for First
2 for Second
1 for Third